Get Tight and Firm Skin With Evolve Tite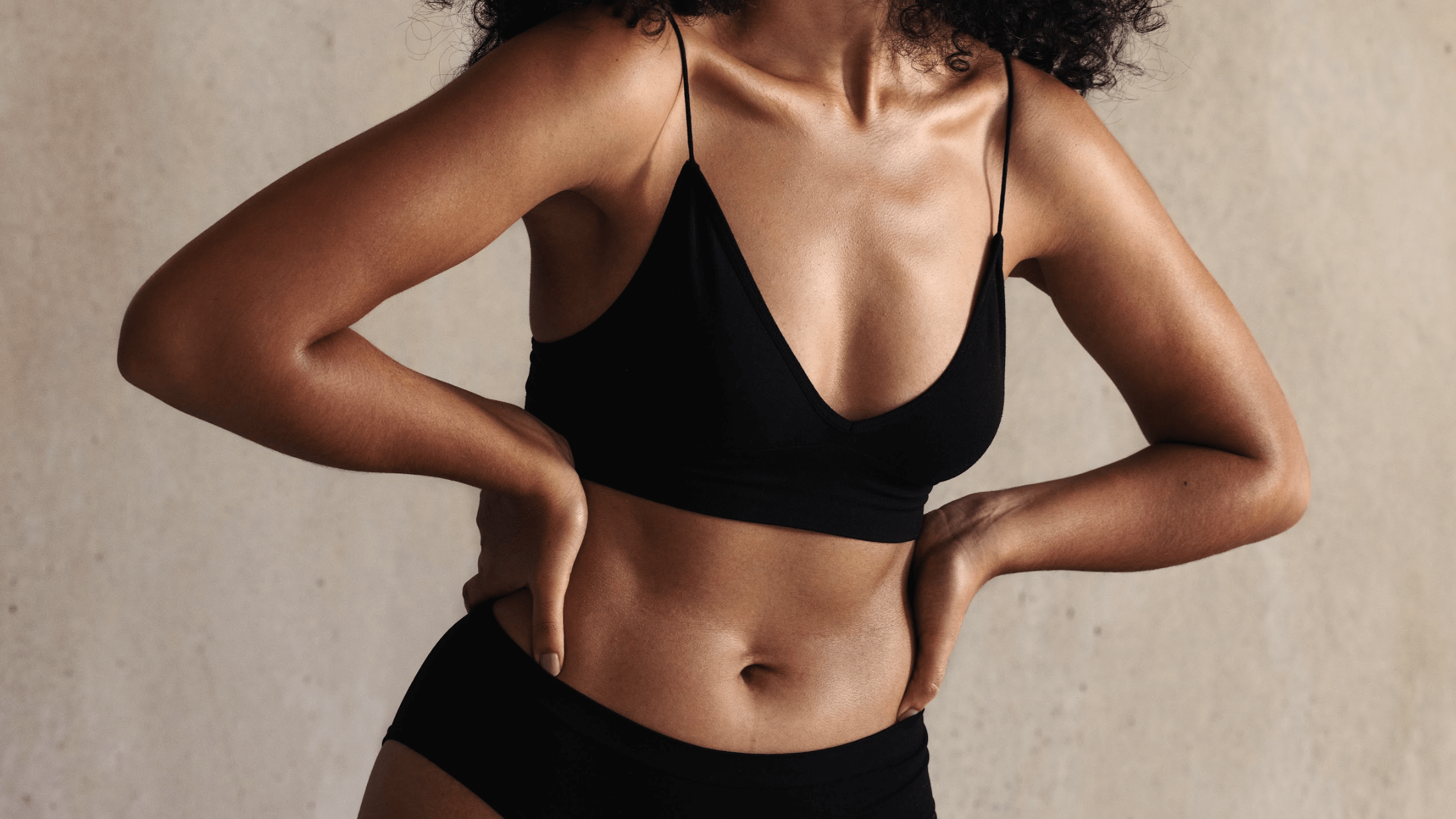 Radiofrequency body contouring is an exciting advancement in nonsurgical body shaping that helps you tighten your skin to look younger. You can use RF contouring to reduce sagging skin, the appearance of cellulite, and other visible issues with your body. It is also a nonsurgical solution that doesn't require invasive procedures or extensive downtime.
Board-certified physician Dr. Tricia Shimer and the experts at Evolve Med Spa in Dallas, TX are proud to offer the Evolve Tite RF body contouring system for our clients.
What is Evolve Tite?
Evolve Tite is an aesthetic solution from InMode that uses multiple applicators around targeted areas of the body. These applicators will apply heat under the skin to trigger collagen production. The radiofrequency heat moves well through the skin, providing results similar to what you'd get from more invasive procedures. The new collagen in your body will help improve elasticity without sagging.
The RF heat uses electrical currents to prepare heat that targets various physical tissues without interfering with deep muscle fibers. While RF heat usually treats unwanted fat cells that aren't easy to burn through diet and exercise, it is also suitable for helping improve how the skin produces collagen and elastin.
Where on the body can Evolve Tite work?
Evolve Tite works for many areas of the body, including the arms, legs, abdomen, and lower back. These are among the most common places where cellulite and sagging skin can appear, especially if you have recently lost weight in those areas.
Who can use Evolve Tite?
Evolve Tite is helpful for people who are in good health and want to improve their appearance. It is suitable for people who have sagging skin from natural aging or after losing weight. The process also works for nonsmokers, as people who smoke may not experience noticeable results from the procedure. Our experts at Evolve Med Spa can determine if you're a suitable candidate for Evolve Tite.
How many Evolve Tite sessions are needed?
An Evolve Tite session will last for about 30 – 60 minutes on average. You will likely require about 6 – 8 sessions to attain your desired results, with each appointment about a week apart.
The procedure is considered painless and does not require any downtime, but you may notice a warming sensation in your targeted area. The feeling is similar to what you'd experience when using a regular heating pad. You may also notice some redness in the treated area, although that will usually dissipate a few hours after your session.
Contact us today to find out about treating loose skin with Evolve Tite
RF body contouring is now easier than ever to achieve amazing results thanks to the Evolve Tite system. Board-certified physician Dr. Tricia Shimer and the team at Evolve Med Spa in Dallas are dedicated to helping you achieve all of your aesthetic goals. You can schedule a visit at our office near the Texas Health Presbyterian Hospital in north Dallas today.