What is Nonsurgical Skin Tightening?
If you want to improve the tautness and overall health of your skin without surgery, look into nonsurgical skin tightening at Evolve Med Spa in Dallas, TX. With state-of-the-art equipment, nonsurgical skin tightening prompts the natural production of collagen and elastin in the skin so you can develop a tighter, younger-looking glow. Board-certified physician Dr. Tricia Shimer is pleased to offer nonsurgical skin tightening to her patients desiring to rejuvenate their skin without the recovery time and discomfort of surgery. Evolve Med Spa offers three InMode technology options for this procedure. Each one can be customized to fit your needs. Make an appointment with Dr. Shimer in Dallas, TX to discover more about this procedure.
What Are The Benefits Of Nonsurgical Skin Tightening?
At Evolve Med Spa, we offer a number of cutting-edge nonsurgical skin tightening treatments that provide effective benefits to rejuvenate your look, including:
Reducing lines and wrinkles
Firming, tightening, and toning loose, saggy skin
Boosting collagen and elastin
Creating a skin-lifting effect
Improving skin texture and tone
Providing results for multiple facial and body areas
Diminishing cellulite
Achieving a more youthful appearance
Results are natural-looking and long-lasting
No surgery
No scarring
No downtime
Before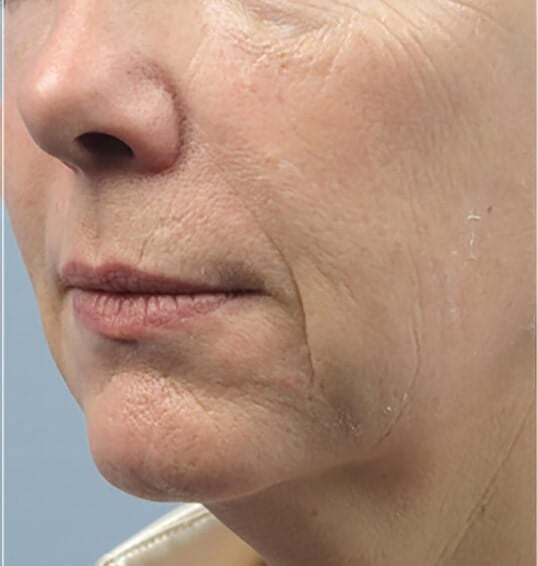 After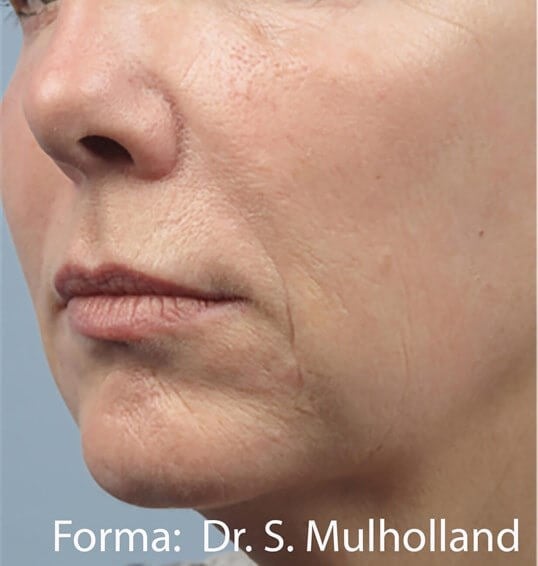 You can select from three treatment technologies by InMode for your nonsurgical skin tightening procedure. We will discuss these options in-depth during your consultation at Evolve Med Spa.
Evolve Tite: Evolve Tite is a skin remodeling technology that uses radiofrequency energy to contour, tighten, and tone loose skin, increasing overall firmness. This option is ideal for patients looking for a nonsurgical treatment to address cellulite, skin sagging, or overall body appearance. Commonly treated areas include thighs, abdomen, and arms.
Fractora: Fractora is a radiofrequency treatment that uses subdermal heating to stimulate your body's natural collagen production to remodel skin, bridging the gap between lasers and surgery. This is a popular treatment for tightening skin on the eyelids, smile lines, cheeks, neck, forehead, and mouth. It is also effective for treating cystic acne and scars.
Morpheus8: This subdermal adipose remodeling device (SARD) harnesses the power of radiofrequency for deepest fractional remodeling. The Morpheus8 technology stimulates your body's collagen and elastin production to firm and tighten skin, revealing a younger, smoother appearance.
WiQo PRX-T33: This gentle exfoliation treatment includes TCA (Trichloroacetic acid), Kojic Acid and Benzoyl Peroxide to induce fibroblast function, increasing collagen and elastin production for firm, healthy skin. Unlike typical TCA peels in the industry, this "peel" is formulated with a smaller molecular base, to absorb deeper into the papillary dermis, where our collagen and elastin are being produced. With this deeper absorption comes little to no peeling or downtime, with treatments once per week in a package of four or more sessions. WiQo PRX Therapy is fantastic for all skin types and concerns ranging from large pores and acne scars, to deep wrinkles and moderate to severe laxity. Great to get started in the anti-aging process, and use in conjunction with, or maintain after deeper procedures, like Morpheus8 RF Microneedling and CollagenPin Microneedling.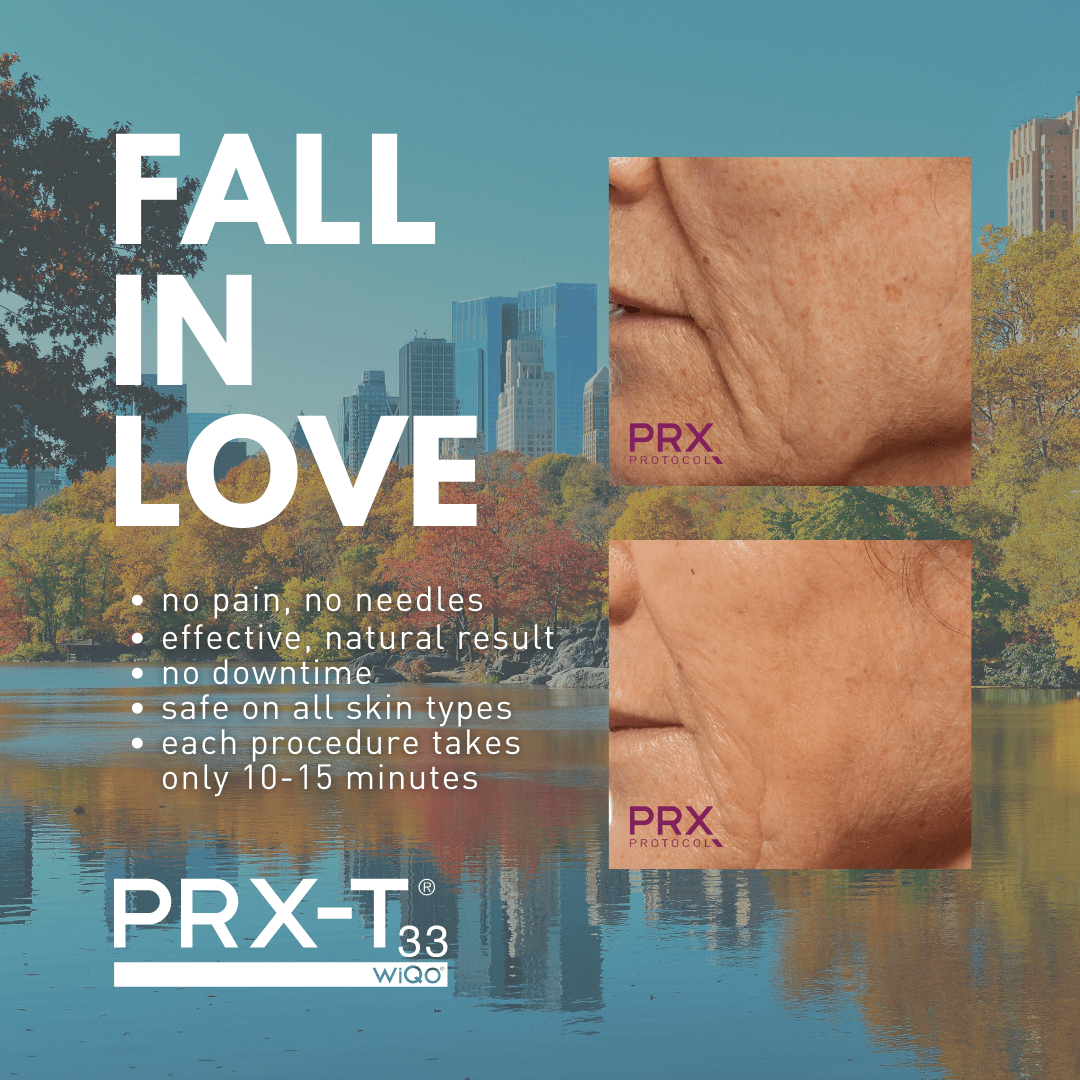 Plasma Pen: PlasmaMD is another "fibroblasting" treatment to enhance fibroblast function and in turn, collagen and elastin production. This resurfacing treatment is phenomenal for those wanting a non-surgical approach to a blepheroplasty or to negate the necessity for filler in lines around the lips. This does include a lot of surface heat, so it is not intended for darker skin types, especially without pretreating the area for 4 to 6 weeks prior to procedure, to prevent unwanted pigmentation. PlasmaMD treatments do require 5 to 7 days downtime, which can be lessened with WiQo included!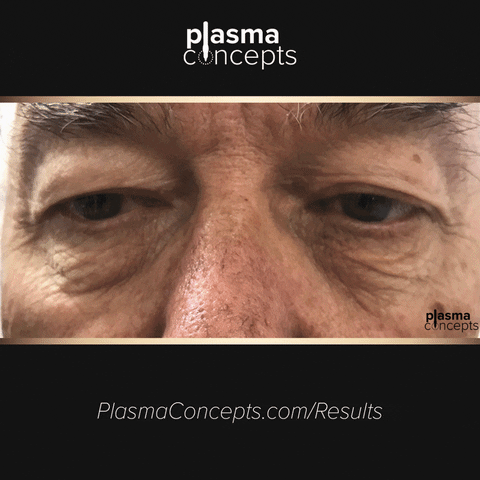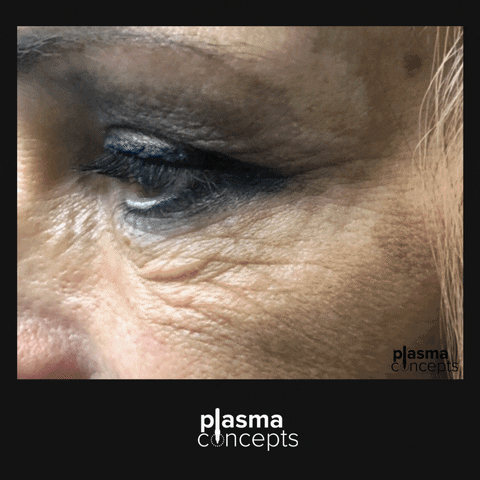 Reviews
"Every time I visit they can tell I get nervous and they go above and beyond to talk with me about my day and make me fell comfortable, not just the doctor but all the nurses as well! Thank you Dr. Shimer!!!"
- K.P. /
Google /
Jan 15, 2020
"A friend referred me to Evolve Med Spa and I'm so happy they did! I did IPL treatments with Samantha and the results are incredible. The results truly exceeded my expectations! Jessica is always very informative and answers all my questions. She is great about explaining the procedure and what to expect. Very professional!"
- M.H. /
Google /
Mar 26, 2021
"Absolutely love Dr. Shimer and her team!! Everyone is friendly and extremely attentive. I'm so glad that my friend shared her great experience with me and encouraged me to try Evolve Med Spa."
- E.D. /
Google /
Jan 13, 2021
"I was taken care by Sam. She was so professional and expert in what she does. And my results were awesome. I will surely recommend her."
- P.P. /
Google /
Dec 26, 2020
"She and her staff are friendly and attentive. Great people!"
- S.M. /
Google /
Sep 11, 2020
Previous
Next
Who Can Have Nonsurgical Skin Tightening?
Surgery for skin tightening, or "lifts" like a facelift, are still the best option to minimize sagging skin. Nonsurgical skin tightening can rejuvenate your skin if you do not want to have a surgical procedure. Nonsurgical skin tightening treatments may be performed on most areas of the body and face, including the abs, under the chin, upper arms, and thighs. The best patients for this procedure:
Are in good overall health
Maintain a stable weight
Have mild to medium skin looseness
Have lines or wrinkles on their skin
Want to enhance the firmness and aesthetics of their skin
How Nonsurgical Skin Tightening Works
Our aesthetician will first clean the treatment area to ensure it is prepped and ready to go. Anesthesia options may be provided if you would prefer; however, many patients find that any mild discomfort during the treatment is short-lived and manageable. As soon as you are ready, your aesthetician will pass a device evenly over the skin multiple times for an effective session. The energy prompts the body's natural healing properties to start producing elastin and collagen, which tightens and firms the skin. The treatment can take about 30 – 90 minutes, depending on the size and number of areas being treated. Once the treatment is complete, you'll be able to leave and get back to your daily activities.
After Nonsurgical Skin Tightening
Following your skin tightening appointment at Evolve Med Spa, the affected areas may be somewhat inflamed, numb, or red. This is normal and should clear up naturally within several days. Dr. Shimer will talk about methods to care for the treated skin at home after your session, like keeping the skin moisturized and protected from the sun. Many patients won't see noticeable results immediately after the procedure. Since the elastin and collagen stimulation and production is a slow process, you can see the full results in about 2 – 6 months after your procedure.
How Many Treatments Should I Have?
The results from your nonsurgical skin tightening procedure should last a long time and enhance the overall health and appearance of your skin. However, you will probably need multiple treatments to get the ideal outcome. Our professional team at Evolve Med Spa can help develop your personalized treatment plan based on your concerns and goals.
Nonsurgical Skin Tightening FAQ
How many treatments will I need to achieve the look I want?
The correct number of sessions will be based on the original condition of your skin, as well as your aesthetic concerns. During your exam, Dr. Shimer will learn more about your concerns and goals in order to ascertain how many treatments would be the most beneficial.
Can I have nonsurgical skin tightening with other treatments?
Yes, absolutely. Nonsurgical skin tightening can be performed on its own or to accompany additional procedures. Many patients commonly prefer to undergo nonsurgical skin tightening at the same time as other nonsurgical options.
Does nonsurgical skin tightening hurt?
At Evolve Med Spa, we work hard to ensure you feel relaxed for the duration of your procedure. While many individuals find that this noninvasive treatment doesn't cause pain, our staff can offer a local anesthetic to reduce any discomfort so you can have a wonderful experience.
When you're ready, make an appointment with Dr. Shimer to find out more about nonsurgical skin tightening. An effective, noninvasive procedure that needs no recovery time after the session, nonsurgical skin tightening can revitalize the health and tone of your skin when you see the first signs of age lines, wrinkles, and looseness. Schedule your consultation at Evolve Med Spa to learn more about this treatment.
Related Treatments
Related Posts