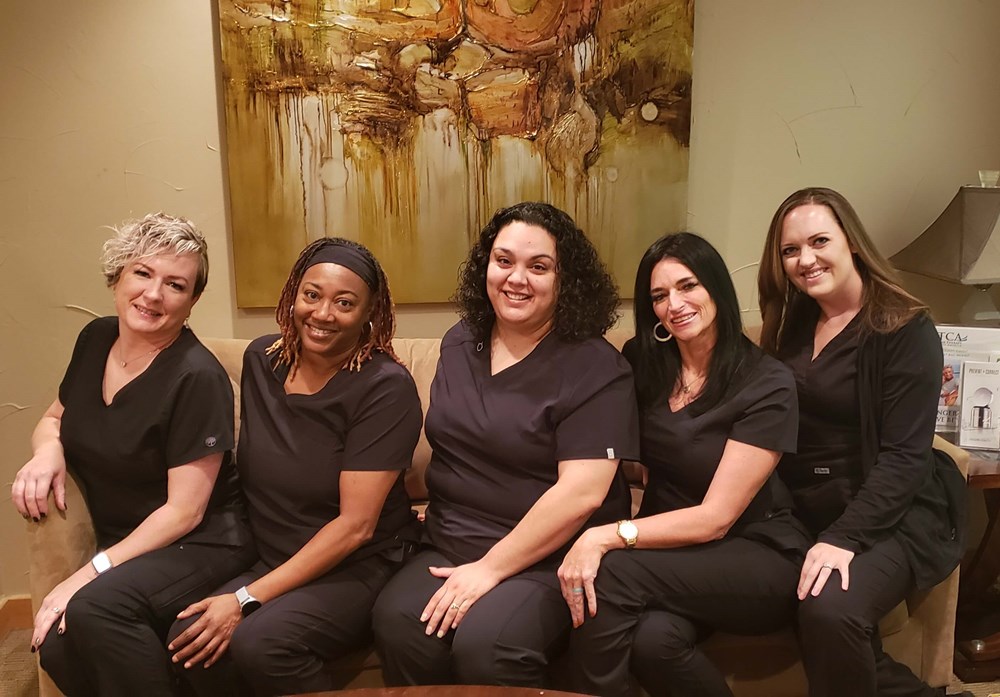 Evolve Med Spa is proud of our team of highly trained professional staff who is committed to helping you look and feel your best. From the moment you walk into our office, you can be assured that our team will put you at ease and address any concerns you may have.
Twyla Kouser is a licensed vocational nurse who oversees Evolve Med Spa's bioidentical hormone optimization program. She provides personalized care to our clients seeking bioidentical hormone therapy, assisting our clients in receiving efficient, thorough, and individualized care so they can feel their very best. Twyla schedules initial and follow-up blood work and appointments so that our clients can stay on top of their hormone therapy needs. In addition, she is knowledgeable about all of the aesthetic services we provide so she can assist in care plans and appointment scheduling with our aestheticians.

Twyla entered the aesthetic and medical field because she enjoys helping people feel better both emotionally and physically. She has always been a natural at taking care of people since she was a child and genuinely wants to make people happy. Twyla is married and has three beautiful children, ages ranging from 9 – 22. She also has two cats and loves to be outdoors as much as possible, riding her bike, camping, swimming, or gardening. Twyla loves to travel with her husband and enjoys going to the movies, playing card and board games, and entertaining at her house.

Jennifer McCormick, our clinical care liaison and a certified medical assistant, will be there to assist you when you come in for your procedure. She is certified by InMode on all procedures, such as Votiva, Morpheus, Fractora, and Evolve skin tightening and body contouring technologies. Additionally, Jennifer helps coordinate scheduling for all patients in our medical office and MedSpa. She also performs procedures, educates patients about all of the available procedure options, answers patient questions before and after treatment, and provides continuity between the medical and aesthetic practice.

Jennifer got into the medical field after being a stay-at-home mom and suddenly having to provide for her kids after a divorce. She put herself through school, and after doing an externship with an OB/GYN

group, she fell in love. Twenty-five years later, she is still loving and learning everything she can about OB/

GYN

. When Evolve Med Spa recently opened,

Jennifer was intrigued and started to learn about all the new procedures, and she went to several conferences and every training there was. Jennifer loves to help women feel better about themselves with feminine health and improve their self-confidence after laser hair removal, facial rejuvenation, and body contouring.

When she is not at work, Jennifer enjoys camping and attending beer festivals with her husband. Spending time with friends and family is very important to her, and she loves relaxing and playing with her pets. Taking care of three big dogs, a cat, and a potbelly pig keeps her on her toes!
Related Post