Will I Experience Sensitivity After the O-Shot® Treatment?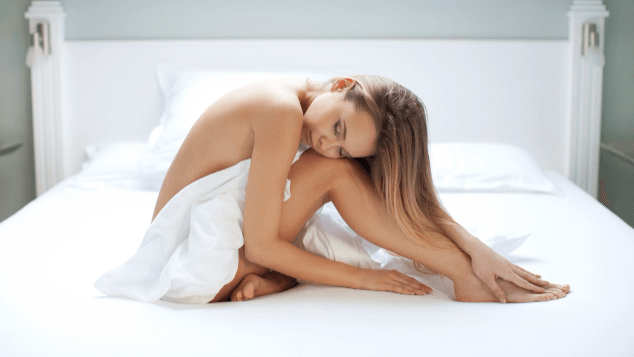 Your vaginal tissue is among the most sensitive areas of your body. But due to changes in hormone levels and getting older, this sensitivity can decrease and lead to less pleasure from sexual activity. With O-Shot (also known as the Orgasm Shot®), board-certified physician Dr. Tricia Shimer helps patients in Dallas, TX experience heightened sensitivity, increased pleasure, and enhanced libido.
What is the O-Shot?
Improved lubrication, sensation, and tightness, all without surgery, may sound too good to be true, but with O-Shot, it can be a reality. O-Shot is a minimally invasive procedure that can raise your libido and improve overall vaginal health.
O-Shot uses nutrient-rich plasma from your blood, which is injected into your vaginal tissue. This sparks the production of more collagen (a protein found in skin and tissue), which increases sensitivity and, therefore, pleasure. This quick and effective procedure is conveniently done in our office in Dallas, TX.
What are the benefits of O-Shot?
The many benefits of O-Shot all play a role in how it improves sexual health. Benefits of O-Shot include:
More sensitivity (and more enjoyment from sex)
Improved libido
Enhanced lubrication
Stronger and easier achievement of orgasm
Reduced pain during sex
What's more, as opposed to more invasive treatments, O-Shot is a quick, nonsurgical approach to improved sexual wellness. It comes with no downtime, and is safe and effective to help you reach your unique sexual wellness goals.
What should I expect during and after O-Shot?
O-Shot treatments are done in one of our private, comfortable treatment rooms at our office in Dallas, TX. We start by taking a small amount of your blood to make a personalized solution for your O-Shot. Then, we'll place the blood in a centrifuge, which will separate plasma and growth factors that are essential for your treatment. We'll apply a numbing cream to the treatment area to make the procedure more comfortable. Finally, we'll inject the solution into the upper vaginal area and the clitoris.
After your O-Shot procedure, you may experience some slight tenderness where the injection was given. Because O-Shot is minimally invasive, you won't have to deal with any downtime other than holding off on sexual activity for 48 hours after treatment.
While patients feel benefits after just one shot, you may need another O-Shot injection in about eight weeks after your initial treatment. Your treatment plan and results will depend on your unique goals, age, other medical conditions, and hormone levels.
Am I an ideal candidate for O-Shot treatment?
If you're looking for a way to improve your sexual experiences, O-Shot may be the answer to your wishes. If sex is less enjoyable than it used to be or your sexual function isn't what it used to be, O-Shot can help improve sensitivity and your sexual wellness.
At our office in Dallas, TX, one of our experienced team members will review your goals and needs during an initial consultation. They'll help determine if O-Shot is right for you, including how many treatment sessions will help you attain the results you're looking for. If you're pregnant, breastfeeding, or have an infection, O-Shot may not be an ideal treatment for you right now.
Improve sensitivity with O-Shot in Dallas, TX
A better sex life doesn't have to be a dream. With O-Shot, it can be a reality. With little downtime and immediate results, you can be on your way to improved sensitivity, enhanced sexual experiences, and more satisfaction with your sex life. Make an appointment today with Dr. Tricia Shimer to learn how O-Shot can help you.