Fight against the effects of aging with the JUVÉDERM collection of injectable wrinkle fillers. From treating lines and wrinkles to creating lips that are plump and full, JUVÉDERM injectable wrinkle treatments at Evolve Med Spa in Dallas, TX provide beautiful results that look natural. JUVÉDERM fillers can be used with only one formula, multiple formulas, or other noninvasive procedures to meet your needs and goals. JUVÉDERM treatments are formulated with synthetic HA (hyaluronic acid) that is designed to restore the body's natural levels of collagen and HA for supple, healthy skin. Talk to board-certified physician Dr. Tricia Shimer about refreshing your face without the time and expense of plastic surgery with the JUVÉDERM collection of dermal fillers.
JUVÉDERM VOLLURE™ and XC fill medium to severe wrinkles on the face, such as parentheses lines and other wrinkles around the nose and mouth. The results usually are visible for up to a year.
JUVÉDERM Ultra XC and VOLBELLA® add lift to the lower lip, upper lip, or both while also reducing the appearance of fine lines in the lips. The results typically last up to one year.
JUVÉDERM VOLUMA® augments the shape of the cheeks to reverse volume lost with age in the mid-face.
What Are The Benefits Of Juvéderm?
JUVÉDERM is a popular dermal filler that can improve skin health and rejuvenate your complexion. This hyaluronic acid filler can treat a variety of areas using its various formulations and is well-known for its long-term outcomes, lasting up to 18 months. Advantages of JUVÉDERM injections conducted at Evolve Med Spa in Dallas, TX include:
Enhancing the lips and cheeks
Diminishing lines, wrinkles, and creases
Restoring volume loss
Contouring the face
Providing a lifting effect
Achieving a more youthful appearance
Supporting collagen production and skin health
Creating natural-looking, long-lasting results
Results are almost immediate
No downtime or recovery period
More cost-effective than plastic surgery
Before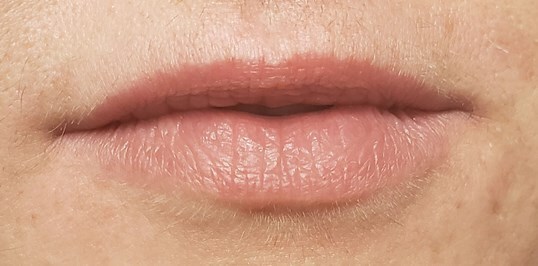 After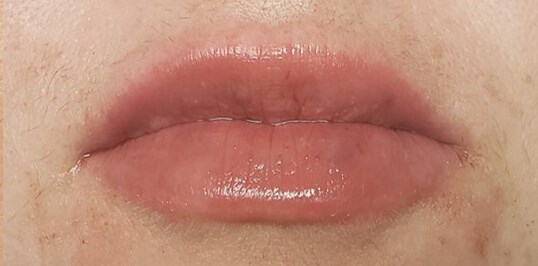 Who is an Ideal Candidate?
The ideal candidates for JUVÉDERM injectable dermal fillers are men or women who have lines and wrinkles on their face that they wish to address or improve. It can also be beneficial if you have naturally thin or age-related volume loss in your cheeks or lips. JUVÉDERM dermal filler injections at Evolve Med Spa are fantastic if you are looking to refresh your facial appearance without the expense and recovery of facial plastic surgery.
Reviews
"Every time I visit they can tell I get nervous and they go above and beyond to talk with me about my day and make me fell comfortable, not just the doctor but all the nurses as well! Thank you Dr. Shimer!!!"
- K.P. /
Google /
Jan 15, 2020
"A friend referred me to Evolve Med Spa and I'm so happy they did! I did IPL treatments with Samantha and the results are incredible. The results truly exceeded my expectations! Jessica is always very informative and answers all my questions. She is great about explaining the procedure and what to expect. Very professional!"
- M.H. /
Google /
Mar 26, 2021
"Absolutely love Dr. Shimer and her team!! Everyone is friendly and extremely attentive. I'm so glad that my friend shared her great experience with me and encouraged me to try Evolve Med Spa."
- E.D. /
Google /
Jan 13, 2021
"I was taken care by Sam. She was so professional and expert in what she does. And my results were awesome. I will surely recommend her."
- P.P. /
Google /
Dec 26, 2020
"She and her staff are friendly and attentive. Great people!"
- S.M. /
Google /
Sep 11, 2020
Previous
Next
How is the Treatment Performed?
JUVÉDERM injection treatments generally only last about 15 – 30 minutes, based on how many areas are being treated. In many cases, your injections can be administered immediately following a brief consultation with Dr. Shimer. Your face will be cleaned, then the injection spots will be selected and marked. To decrease discomfort throughout the process, JUVÉDERM fillers contain a local anesthetic. After your procedure, you may resume your normal routine, but strenuous activity, including exercise, should be avoided for at least 24 hours. You need to be cautious to not touch your face immediately after your injections to avoid moving the filler into unwanted areas.
What to Expect after Treatment
Many patients enjoy results very soon after JUVÉDERM treatments but may also have minor bruising or swelling in the treated areas of the face for about 7 – 10 days. The results of JUVÉDERM treatments typically last up to one year; several patients find that their improvements last over a year after 2 – 3 years of treatments. Talk to Dr. Shimer about when to schedule your next session at Evolve Med Spa to maintain your results.
How much does JUVÉDERM cost?
The price of JUVÉDERM will be dependent on how much filler is necessary for the treatment area. Prior to your injection treatment, a personalized injection plan will be developed to fit your aesthetic goals and budget. After this, your injector will discuss cost estimates and payment options.
Are JUVÉDERM injections painful?
Though most patients do not find it needed, a local anesthetic can be massaged into the treatment site before injection if you are worried about any pain. Following the injection, you might experience mild to moderate swelling and bruising that should reduce over the next week, depending on the treatment area. Please contact Evolve Med Spa if you experience any severe pain or abnormal side effects after your JUVÉDERM injection.
What is the difference between a wrinkle filler and relaxer?
Both fillers and relaxers improve wrinkles, but in different ways. Injectable relaxers, such as BOTOX®, work to treat dynamic wrinkles caused by chronic muscle contractions. An injectable wrinkle filler, like JUVÉDERM, corrects static wrinkles by adding volume. JUVÉDERM is ideal for treating mild to moderate wrinkles or to reverse volume loss in your lips and cheeks.
What results can I expect?
You may need to wait several days to see the full improvements from your JUVÉDERM treatment. Generally, it takes only one appointment to achieve your desired outcome. However, you may schedule a second appointment if you would like to improve your results. The effects of a JUVÉDERM injection may last anywhere from 1 – 2 years. This can vary based on which filler is selected and the injection site(s). The length of your results will depend on the speed at which your body absorbs the filler.
Youthful, Radiant, Volumized
To regain youthful contours and smoothness, schedule an appointment for JUVÉDERM injectable dermal filler treatments at Evolve Med Spa in Dallas, TX. Each of the JUVÉDERM formulas is made to treat the most common signs of aging. Board-certified physician Dr. Shimer will develop a treatment plan that meets your specific needs and goals.